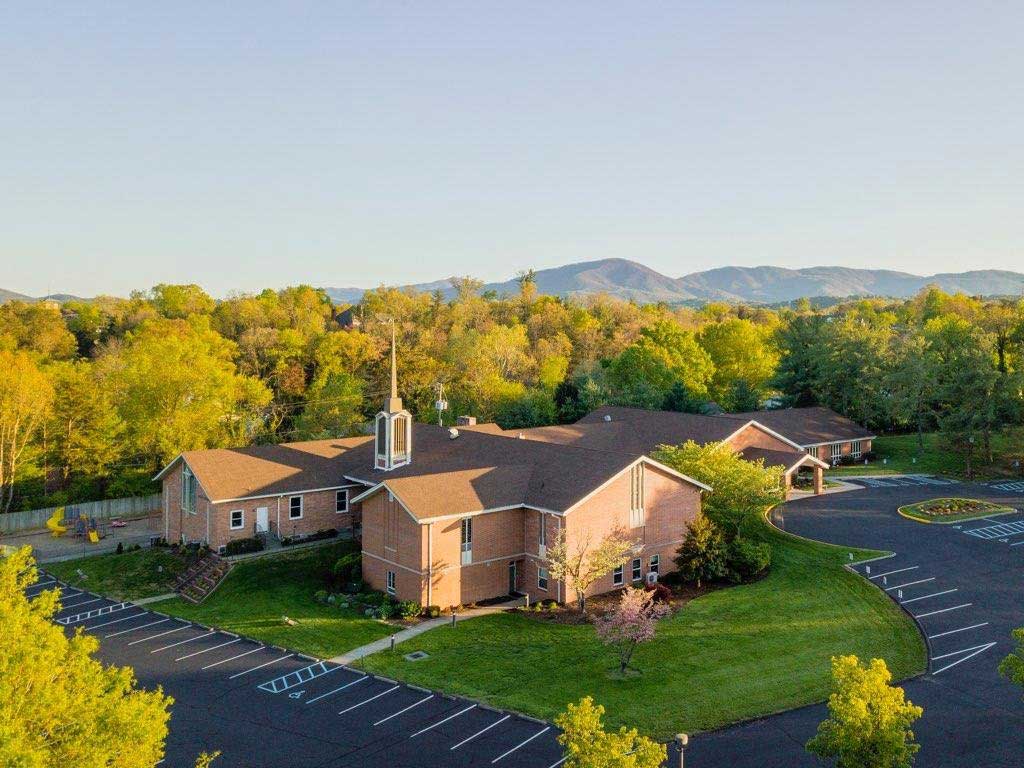 In the 1950s, middle-class families across the United States moved from the cities to the suburbs, a trend mirrored in the Roanoke Valley. New subdivisions of single-family homes developed throughout the area but were particularly prevalent in southwest Roanoke County. Low tax rates and a county school system seemingly isolated from the city of Roanoke's looming racial integration concerns attracted families moving to the area when General Electric opened its new Industrial Controls plant. A group of these young families were eager to build a community church, and presbytery responded by purchasing a 2.9-acre rural tract for a church site on Deyerle Road, in what was then part of Roanoke County. Presbytery appointed the Reverend Dr. Bernard Bain to organize the new church and gave $40,000 to facilitate its early development.

The congregation held its first worship service in the auditorium of Cave Spring High School (now Cave Spring Middle School) in February 1957. The name "Covenant" was chosen the following month. The Presbytery officially chartered the church, with 60 members, in April 1957. The Reverend Sam Hope was installed as Covenant's first pastor within a few weeks. In July, the charter member roll was closed at 105 charter members, including many newcomers from the General Electric plant.

In the absence of any "old money/old guard" influence, the new congregation bent to the task of establishing Covenant, providing lay leadership in a spirit of highly committed engagement. Reverend Hope, in his first pastorate, energetically led Covenant in raising funds for the first building. Construction began in April 1958, Covenant's first anniversary; the building, which consisted of classrooms and a fellowship hall that also served as the sanctuary, was dedicated eight months later. By 1959, families with children doubled the membership to 200. With projections to double again by 1962, plans for expansion were soon undertaken. In tandem with the early heavy emphasis on church building needs, the congregation simultaneously made a substantial financial commitment to missions, setting a lofty goal of 33% of annual budgeted income. While that figure was never quite attained, the goal of our founding members to strongly support benevolences has remained a Covenant hallmark.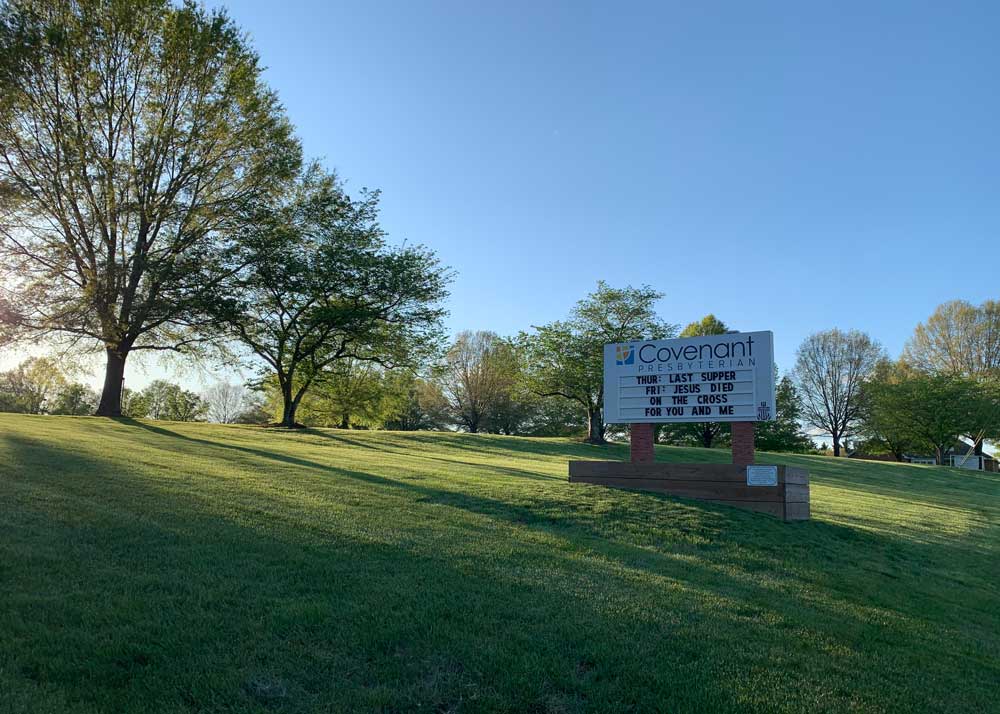 The congregation continued to grow, with The Reverend. Dr. George Fitzgerald succeeding Reverend Hope in 1962. Four years later, Covenant dedicated a new sanctuary building with fixed pews seating 270, staff offices, and classrooms below. The Reverend Jim Van Dyke was installed as the third pastor in 1968, followed by the Reverend John Roark as the fourth pastor in 1975.

In 1976, the independent city of Roanoke annexed the part of Roanoke County containing the Deyerle neighborhood, including Covenant Church. The annexation was a calculated move to increase the city's tax base with middle- and upper-class county residents; southwest Roanoke County and Salem remain the primary source locations of Covenant's congregation. The large number of area children and youth influenced the establishment of local outreach programs, including weekday preschool, Cub Scouts, Boy Scouts, Brownies, Girl Scouts, and an emphasis on Sunday School and youth group activities. Building upon this strong foundation, an intentional focus on youth activities and outreach has remained a vital part of Covenant's ministry.

The installation of Covenant's fifth pastor, the Reverend Jim Riach, in 1979, began a 16-year pastorate that coincided with membership peaking at around 800. Construction projects included a church office expansion in 1982, parking lot expansion in 1990, and a 1993 addition to the sanctuary, which provided an enlarged chancel, 100 additional pew seats, an expanded sound system, and music/choir rooms for storage and robing. When Reverend Riach resigned, the Reverend Dr. Frank Preston served as interim pastor for a year.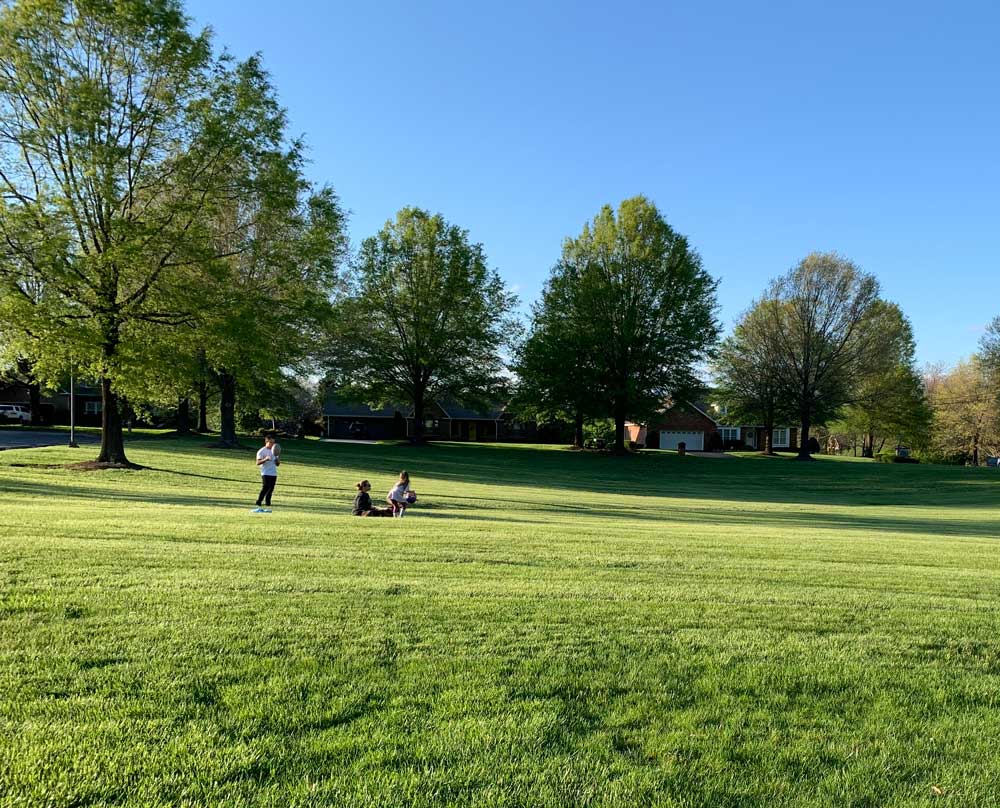 The Reverend Dr. Bob Fiedler and the Reverend Dusty Fiedler were installed in 1996 as a husband/wife team of two part-time co-pastors, ushering in a nearly 20-year period of pastoral leadership at Covenant. After a temporary dip in membership, common during an interim year, stability prevailed. Worship attendance (at two morning services) returned to about 380 in the early 2000s, and membership was reported as 800 to 900, although those numbers may have suffered from inflation due to cautious purging of the church rolls.

In 2007, a major building project was completed. Significant features included covered air-locked main entry doors; a large foyer hall with open grand stair connection to the lower floor; four large classrooms; large additional restrooms; a library; ADA accessibility improvements, including an elevator; an overbuild roof structure and re-roofing; mechanical HVAC and electrical refurbishment; and a maintenance shop.

Average worship attendance was reported as 301 (single service) in 2006 and stayed fairly constant through 2012, before dipping to 235 in 2013. Based on annual statistical reports to Presbytery of the Peaks (see Appendix), average worship attendance in 2015 was 194; in 2016: 195; in 2017: 186; in 2018: 166; in 2019 (thus far, through October 20, 2019): 161. After two years of overdue compassionate culling of the rolls, total active membership stood at 473 at the close of 2018.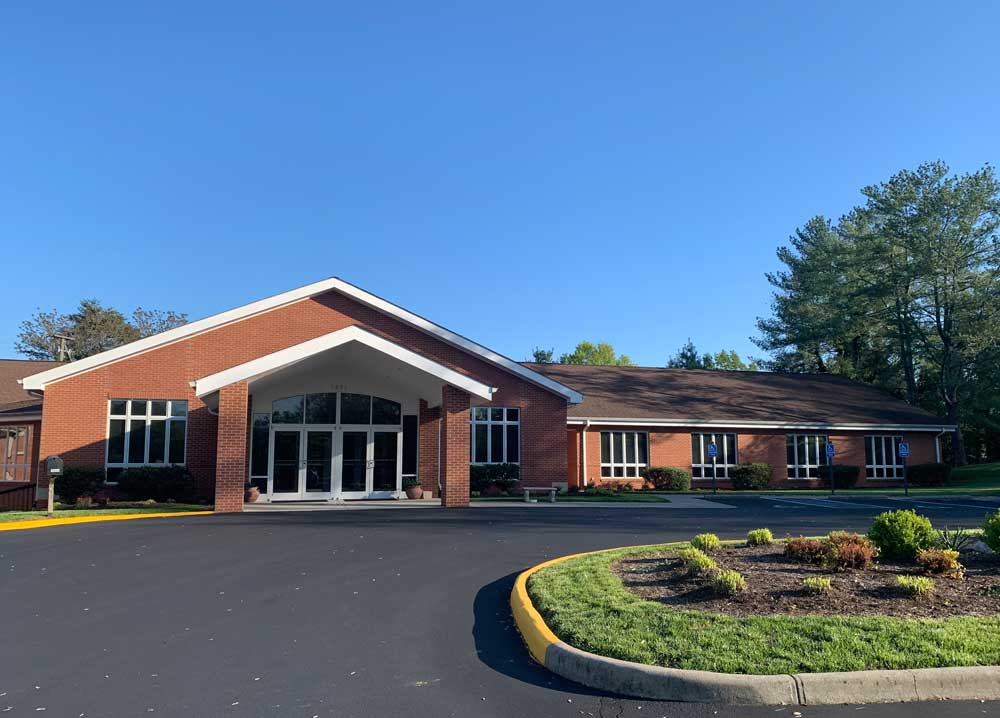 Although the quality of programs has remained high, participation has declined. Like many other Presbyterian congregations (PCUSA Demographics Report, 220th General Assembly, 2012), Covenant is undergoing congregational age-maturation in the form of fewer family units with children. The Roanoke Valley experienced residual pressures from the 2008 recession, including stagnation in population growth and outflow of large employers, but new connections through the banking and medical research sectors are bringing young professionals to the area.

Participation from young families can be a challenge considering the full schedules they keep. Virtually all of Covenant's active youth leave the congregation at age 18, as these upwardly mobile members typically attend college and find careers in bigger cities. Encouragingly, Covenant members of all ages currently active and engaged express their faith, great zeal, and enthusiasm for the great ends of the church. An example of that commitment is the congregation's support of missions locally, nationally and internationally by faithful prayer, generous financial support, and hands on, face-to-face involvement.

Recent pastoral changes include the retirement of the Reverend Dusty Fiedler at the end of 2014, the installation of the Reverend Loren Tate Mitchell as Associate Pastor for Christian Education in March 2015, and the Reverend Dr. Bob Fiedler's retirement at the end of 2015.

The Reverend Dr. Carl Utley served as Interim Pastor from January 2016 through May 2017, leaving to accept a call as Transitional General Presbyter of Presbytery of the Peaks. The Reverend Dr. Kyle Allen, called as Pastor/Head of Staff, began service in September 2017. Associate Pastor, the Reverend Loren Tate Mitchell, resigned in December 2018. Dr. Allen continues as Pastor/Head of Staff.